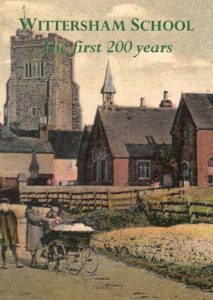 Wittersham School: the first 200 years by Ed Adams will be launched on Thursday 14th November at Wittersham CE Primary School.
7pm - talk by author Ed Adams.
7.45pm - books available for sale.
Light refreshments will be available.
From the following day, Friday 15th November, the books will be available from Wittersham CE Primary School.
For those wishing to order online, preorders are available here and the books will be despatched when released on Friday 15th November.
£15, with royalties to the Wittersham School Association.